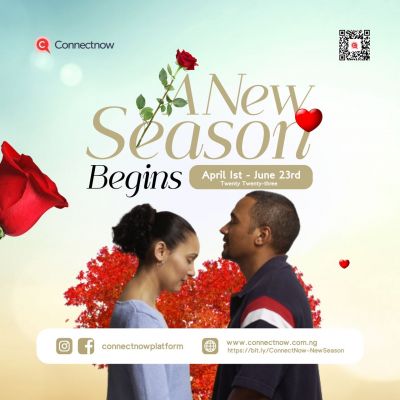 Hosted by ConnectNow, the new season for Christian Singles begins from tomorrow, Saturday, April 1.
Trusting God for the right partner? Looking to network with fellow eligible brethren? Interested in understanding what it truly means to say "I do"? Then you do not want to miss this season's series.
Event Frequency - Every Saturday Start date - April 01, 2023 @7pm WAT/8pm CET
End date - June 24, 2023 @7pm WAT/8pm CET.
Come excited, come expecting! It's the season of positive change!!
For more information, see registration flyers and QR code for signup.